ADVANCED SCHOOL OF REAL ESTATE
#1 virginia Real Estate School
Educating tomorrow's top real estate producers
A flexible and fulfilling career in Virginia real estate is waiting for you, and your journey begins here with the required 60-hour 'Virginia Principles of Real Estate' course. This course is designed to prepare you to pass the Virginia Real Estate Salesperson Licensing Exam. No prior real estate experience required. (DPOR Approved)
choose the format that fits your schedule and learning style
Sierra Mitchell
2022-07-07
I would recommend this school to anyone pursuing a career in real estate. I enjoyed everything about it from the discount (cheaper with my friend enrolling too) to the flexibility of making my hours! Bob and his team are awesome, I've never been to a school that was so on point. I feel prepared to go out and do my best in real estate.
Jahkibwe Mason
2022-05-27
Had a pleasant experience with this course. The instructor is very knowledgable on the course material and communication throughout the entire process was great. The study materials provided were helpful, but the way Bob explains the material makes it click. It was a first doing a course through Zoom, but easily just as effective as in person. If you like to be challenged and gain valuable industry knowledge then this is the course for you!
Bob is a very knowledgable teacher and love all the extra ways to study especially the recordings. worth every $!
Derrick Williams
2022-05-04
The self - paced course covered lots of material and was pretty user friendly. The test to pass the class was more difficult than the PSI. I guess that was a good thing because I passed the PSI on the 1st attempt.
Shante Anderson
2022-04-27
Diane Nicolosi
2022-04-15
This course was such a great experience!! Bob made the learning interesting and memorable and useful for test purposes with his real estate stories. I would highly recommend taking your real estate courses here if your looking for a school in Virginia.
Shauna Russell
2022-02-04
Advanced School of Real Estate was absolutely what I needed to rekindle and refresh my desire in real estate. The dynamic team of husband and wife is absolutely amazing. The class I chose was fast paced, very informative, and all around a great feel. Bob has so much experience with real estate. He shares great stories, lots of information, in addition to what you need to pass the class as well as your new journey as a Licensed Real Estate Agent. #HighlyRecommended
Staci Smedberg
2022-02-04
I felt extremely prepared going into the licensing exam after Bob's course through Advanced School of Real Estate.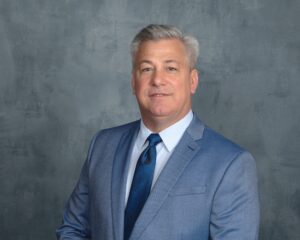 LEARN FROM THE BEST!  Bob Chance has over 30 years of real estate experience in Virginia.  He began his career in the mortgage industry and progressed into owning and operating a successful real estate firm.  
Bob has been teaching Virginia Principles of Real Estate since 2003, and is highly rated by his students.  
Your real education is one of the biggest career decisions you will ever make.  We encourage you to check the reviews of schools you are considering before starting on your original path.  
With our 100% Pass the PSI Guarantee, if you make a commitment to us as your education provider, we will commit to providing you the education needed to pass your PSI Exam.
Bob was entertaining, engaging and funny. His stories were relevant and helpful and they got me excited for a career in real estate! His enthusiasm was just what was needed for the night classes and I looked forward to going to class those two nights a week! I learned so much and I am so happy with my decision to choose Advanced School of Real Estate!
Hey Bob! I just finished your class on May 28th and just wanted to let you know that I passed both tests yesterday at PSI! I already have a job and start work on Monday! I appreciate all the help you guys did and really looking forward to my new career!
The online course was great! The course material was very easy to understand; I feel confident in my knowledge an ability to pass the exam.
Dear Bob: Just sending a note of thanks for giving me a solid foundation to kick start my real estate career. The PSI Exam was easy & I couldn't have passed it without your expertise & great teaching. Thank you! After being in the business for 30 days or so, I've met a lot of agents... Most of them did not have a great teacher & most of them will not recommend their school... I, on the other hand, will be speaking of you FOREVER!! You definitely are "the best in the Business"!! Thank you so much!
Hey Bob! I just finished your class on May 28th and just wanted to let you know that I passed both test yesterday at PSI! I already have a job and start work on Monday! I appreciate all the help you guys did and really looking forward to my new career!
Bob's expertise, experience and vast knowledge was most appreciated. I passed my PSI exam first try. Thank you for taking the time to help others in starting their new careers.
The online course was great! The course material was very easy to understand; I feel confident in my knowledge an ability to pass the exam.
Bob was an awesome instructor!! I passed both test on the first attempt!! I highly recommend to anyone! I am now on my way to a great career in real estate!!
Just want to thank you for teaching us this course, I passed the Boards exam 1st time.
Janai
I want to thank you for the knowledge and great exam prep you provided to pass the Real Estate exam. Many of the real life examples helped to understand the information. I would like to share that I passed the exam on the first try. And I would highly recommend your school to others. Thank you.
I appreciate the personal attention I received from the instructors. I could tell they were very knowledgeable, and they helped me through the sections I was having difficulty with.
I have enjoyed this class with Bob Chance . The time went by quickly ! I'm so excited about this new career! Thank you Bob for helping me achieve my goals!
Great class was worried about sitting from 6-10 after a long day but Bob made it exciting and the time flew by.
These classes are fun and exciting. I love the way the instructors take their time to make sure you understand. This school rocks!!
Advanced School of Real Estate gave me the foundational knowledge to begin my career in real estate. I just wrote my first offer and have been in the business about a month -- and it wouldn't have been possible without Bob's classes at Advanced School of Real Estate!
I am very greatful to find a class with a great instructor, convenient hours that was duable working full time. Now here I am, passed my exam for the first try, and proudly starting my realtor jurney next month! Thanks to you Bob C. and thank you for teaching the Advanced School of Real Estate! I highly recommend it to Everyone!
This class was very informational. There is a lot of questions on the psi that by taking the class will help a lot. It was nice to be able to have your questions answered as I went through the book!
Bob really extended the personal touch to class and the learning experience. I would recommend Advanced School of Real Estate to anyone interested in Real Estate!
Class was painless. Bob used real experiences when explaining unfamiliar situations. Overall great experience taking this class.
Advanced School of Real Estate provided me with all the necessary tools needed to pass not only the course exam but my licensing exam! I'm on my way to the real estate world. Thanks a bunch!
Thanks Bob Chance for doing a great job presenting to us what my husband Ken and I needed to get thru the Virginia State salesman and broker exam! We quickly got enrolled with PSI upon completion of your final class and got our licenses. Appreciate you understanding the challenges we faced coming from another state. Good thing, the new agency disclosure coming out July 1 is what we have been practicing for the last five years in Texas! So, we will feel like something is familiar to us. Thanks again!
It was very informative. Nice to have someone teaching with real world experience in the business.
I really enjoyed the class. Even though there was a lot of reading, Bob made it interesting and fun with lots of great examples of real life scenarios i.e. things we could relate to, recognize and understand.
I enjoyed taking the real estate course at the Advanced School of Real Estate. It gave me the tools I needed to pass my P.S.I exam and before I knew it, I was working as a Realtor.
Advanced School of Real Estate is top-notch! I enjoyed my time there and made some lasting friends and colleagues! I quickly moved from classes to working in the real estate world.
I thoroughly enjoyed this school. It was very informative. The teacher is very understanding. He makes the whole process easier. Thank you.
Going into the process I was extremely nervous. I wanted a classroom environment to have that personal experience. The first day matched my expectations. Even though the new format is due to the current economic situation. Mr. Chance and his administration definitely thought things through and made the classroom environment feel personal. Lessons were clear, concise and entertaining. He provided real world experiences to match the lesson. Its worth it, take the leap of faith and what you desire must manifest!
Great instructor, real life examples, engaging.
The recorded courses were a game changer. I could watch or listen to any class session the night prior to the actual class. I wish I had that in college! Really enjoyed the class and the presentation.
I would give 10 stars if I could--- I had an AMAZING experience with Advanced School of RE!! Bob made the material super interesting with anecdotes about his experiences and somehow made it feel very interactive even though we were all on Zoom. They were also flexible and made it easy to keep up with everything. I was able to pass the PSI exam first time due to this school-- thank you so much Bob and Jennifer!!
I'm happy I decided to go with Advanced School of Real Estate, no regrets. Bob is very knowledgeable, great with his life experience and sharing his knowledge. I highly recommend this school. Thank you Bob for a great experience, and thank you to your wife and staff for the great communication!
Robert was very informative, Any questions I had he was able to answer, the classes weren't overwhelming, he made sure we understood what we were reading and that is very important to me. I thank you Advanced school of real estate. I definitely recommend this school to anyone.
A lot of helpful examples of real life Real Estate experiences
Bob was a phenomenal instructor. I'm married with two young children and active duty military. Bob and his wife gave me plenty of options for completing course work and testing. Their school can accommodate any schedule. I am very great full for their class and would recommend them to anyone! Eric
I'm so glad I chose Advanced School of Real Estate for my pre-licensure education course. Bob was a fantastic instructor. He covered all the important information quickly but still managed to answer students' questions. He also did a great job providing examples of how certain laws and regulations apply to everyday real estate practice. Best of all -- he was enthusiastic about the material and kept it interesting!