Once your pre-licensing course has been completed and the minimum time requirement has been met, a final course exam is required for successful course completion.
The Virginia Real Estate Board requires exam to be proctored.  This exam is at the end of the course and should not be confused with the Virginia Real Estate Licensing Exam, which is taken at the testing vendor for the State of Virginia, PSI.  While some real estate schools charge a fee for this final course exam, we do not.
Upon successful completion of the final course exam, your passing results will be uploaded to PSI.  Students may then set up a testing time with them at their convenience.  More info on the Virginia Real Estate Licensing Exam can be found here.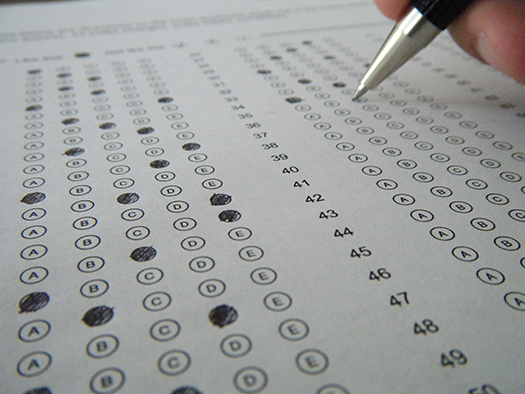 Final course exams must be taken and a successful grade received within the six-month course enrollment period. We recommend testing within 30 days of completing required course hours.
Schedule Your Final Course Exam
We are currently proctoring final course exams virtually through Zoom.   Please review the links below prior to registering for your exam:
Virtual Classroom Students (live virtual format-ZOOM):
For virtual classroom (ZOOM) students, the final course exam consists of two portions, Va. Law and National.  One portion is taken per testing session.  They can be taken in any order.
The number of questions and the time allotted reflects the Virginia Real Estate Licensing Exam (PSI).
National:  80 questions | Time allotted:  105 minutes | Passing grade:   70
State (Va. Law):  40 questions | Time allotted:  45 minutes | Passing grade:   75
REcampus Students (self-paced | self-study online format):
For REcampus online students, the National and Va. Law portions are combined into one exam.  
Combination Exam:  100 questions | Time allotted:  120 minutes |
Passing grade:  70 
Final Course Exam Schedule:
December 7 | 6:00 p.m. (full)
December 8 | 6:00 p.m.
December 9 | 8:00 a.m.
DATES ADDED WEEKLY
EXAM POLICIES AND PROCEDURES:
Read Proctored Exam Policy and Procedures before registering for exam.
Arrive 5-10 minutes prior to exam to allow time to receive your exam.  Students arriving after scheduled exam time will NOT be admitted to the testing session.
Final Course Registration Form: